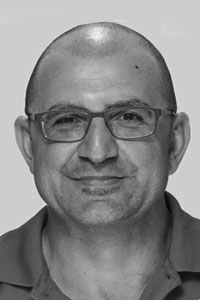 12 Nov

Dr Tony Hayek – CEO Blue Wealth Property

I met Mark Falzon more than 10 years ago when he first joined the Ark Group as the General Manager. Mark quickly grew Ark and expanded the business into a group of companies covering financial planning, mortgage broking, real estate, marketing and events. I joined Mark as the General Manager of Pulse Property, the Group's real estate division, after a couple of years.

Mark had an incredible knack of finding, recruiting and developing an amazing group of people. He surrounded himself with exceptional team members that he helped to inspire and support so that they could achieve their full potential. The Group expanded rapidly and was listed in the BRW Fast 100 several years running. It was a unique business model in the Australian investment landscape integrating residential investment real estate into a wholistic financial plan. It had a strong and unique marketing strategy that delivered results both directly to its own clients and to a much broader client base through a network of national business partners.

Mark's key strengths were his creativity, tenacity and ability to bring high quality people together in an inspiring and transforming environment. Working at Ark Group was a rewarding and exciting time for myself and many of the other key executives. Working with and knowing Mark has been a pleasure.